Dairy Farmers of Canada Cheese Seminar (Complimentary)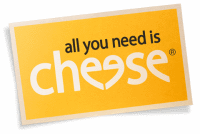 Dairy Farmers of Canada will have cheese experts present a series of seminars during the three days of the event. Seminars will cover the following topics:
How to organize a Wine & Cheese evening
How to serve and store cheeses
Differences between the crusts and textures of cheeses
Cheese and wine pairings
Dairy Farmers of Canada will be hosting 14 seminars on Canadian cheese during three days at The Fraser Valley Food Show.
Dairy Farmers of Canada cheese expert David Beaudoin will guide you through a 'sensing' of six different varieties of cheese at each seminar sharing his knowledge of the characteristics of soft, semi-soft, firm and delicious blue cheeses. David will provide some tips on how to store your cheese and how to serve it as well as give advice on tasty pairings with cheese, wine and beer.
Join us for this seminar and experience your own senses when it comes to savouring and tasting a wide range of our amazing Canadian cheeses.
---
Dairy Farmers of Canada
Complimentary Cheese Seminar Schedule
| | | | | | | |
| --- | --- | --- | --- | --- | --- | --- |
| Friday |  1:00 PM |  2:30 PM | 4:00 PM  | 5:30 PM | 6:30 PM | 7:30 PM |
| Saturday | 11:00 AM | 12:30 PM | 2:00 PM | 3:30 PM |  4:30 PM |   |
| Sunday | NOON | 1:30 PM | 2:30 PM | 3:30 PM |   |   |