OUR NEXT SHOW
Thank you for your interest in the Fraser Valley Food Show, Unfortunately there will not be a 2018 event held at TRADEX this year due to the lack of suitable date options within the show season, which do not conflict with other major events.
We, as producers of the largest food events in the province: EAT! Vancouver, CityTV's Taste of the City, BC Foodservice Expo, BC Hotel & Pub Expo and many others, are now drawing on our past experiences and looking towards a future event in the region, which will involve new alliances with closely related industries. Our intent is to launch in the near future. When we are ready, we will be in touch with everyone, but in the meantime if the contact information we have on hand for you should change, please send us an update to: [email protected]
Thank you for your patience and understanding. We look forward to welcoming you again very soon.
**************************************
APPEARING ON THE 2016 CELEBRITY COOKING STAGE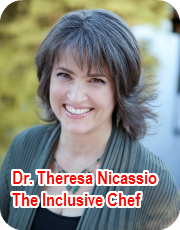 About




by
King George Hwy, Surrey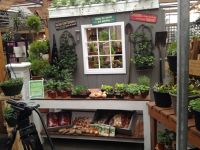 The Edible Garden created by 99 Nursery and Florist
Featuring an array of edible options including ready to eat salad bowls, herbs, vegetable seedlings and more. Experts will be on hand to help you with ideas for small container gardening or a large format vegetable and fruit garden. Urban gardening techniques, demos and lectures by experts. Beekeeping information and more
The Edible Garden School
presents
Brian Minter
Presentation and hands on demonstration:
New Nutritional Food Plants and Innovative Ways of Growing Them.
The Spring Craft Market featuring a selection of hand crafted items to accent both your indoor and outdoor entertaining needs. With the fresh blooms of spring everywhere, redecorate you home and garden with the unique artisan crafts offered for sale by local artisans.
**************************************************
About the Show
In response to overwhelming consumer demand in the Valley, the Fraser Valley Food Show is showcasing the magic of food and cooking at the Tradex Exhibition Centre in Abbotsford, BC. Taste and purchase food products from local artisan vendors as well as unique hard to find condiments, spices and other food and beverage products. Enjoy celebrity chef demonstrations, sausage making competitions, cheese and wine seminars, Bite of the Valley participating restaurants and the Grapes and Hops wine/beer/spirits tasting pavilion. NEW!!! Find specialized allergen-free foods in the Gluten-Free Living area of the show AND check out the brand newSpring Craft marketandthe Edible Garden.
Read more
Food Network Superstar Bob Blumer, The Surreal Gourmet, heads up the Celebrity Cooking Stage!!!
The central focal point of the Food Show is, without a doubt, the Celebrity Cooking Stage where Food Network's Surreal Gourmet, Bob Blumer and other well known chefs will dazzle the audience with their amazing talent, wit and humour.
Also appearing on stage:
Chef Hidekazu Tojo
Tojo's Restaurant
Bite of the Valley
Come for lunch and stay for dinner! Local restaurants will be tantalizing your taste buds with their menu selections.
Dr. Theresa Nicassio on CTV Morning News
3rd Annual Gluten-Free Living Show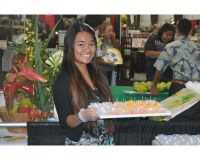 The Gluten-Free Living Show is going into its thrid incredibly successful year. The Gluten Free products sector has taken over half the show floor this year!!! Whether you are looking for GF specialty products that taste great or trying to learn how to cook and bake without gluten to meet your dietary needs, then this is the show you MUST ATTEND!
Butcher Showcase Stage
The newest feature of the show is the BC Pork Butcher Showcase Stage where butchers from all over BC will demonstrate the art of meat cutting, sausage making, knife skills, etc. Hourly presentations all weekend.
Watch for our contests, as we get closer to showtime!!!
4th Annual Sausage Making Competition
Sausage making continues to thrive throughout the country and especially robust in our own Fraser Valley with its rich heritage of European families who have transplanted the centuries old traditions of sausage making from the old country.
Wine, Beer & Spirits Tasting

Enjoy some of the best wines, beers and spirits from British Columbia and around the world, offered for tasting by the vintners and producers themselves
Dairy Farmers of Canada
The Dairy Farmers of Canada will have their cheese expert present a series of free seminars with cheese tasting during the three days of the event.

Our Next Event
Quick Information