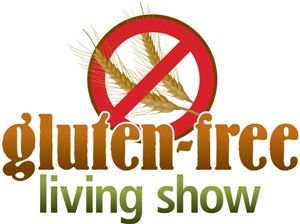 The Gluten-Free Living Show
_____________________________________________________________________________________
Three years after taking by storm the Fraser Valley Food Show, the Show-Within-The-Show, Gluten-Free Living Show is back again showcasing the huge Gluten-Free product lines from producers and manufacturers both small/artisan and large manufacturers. This year the Gluten-Free exhibits will occupy half the entire show floor!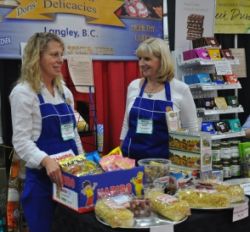 In the Fraser Valley and surrounding communities, the Gluten-Free Living Show is your one stop source for gluten-free food and beverage products.
Whether you are looking for specialty products that taste great or trying to learn how to cook and bake to meet your dietary needs, the Gluten-Free Living Show is the place to be.
Stage Presentations by well known GF expert: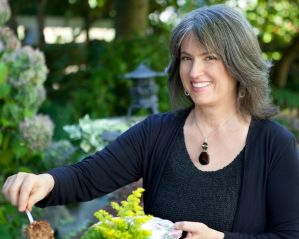 Dr. Theresa Nicassio
"The Inclusive Chef"
Author of - YUM: plant-based recipes for a gluten-free diet 


Dr. Theresa Nicassio ("The Inclusive Chef"), Registered Psychologist, author, and gourmet raw food chef, is an integrative mind-body wellness expert who has been educating and empowering clients, students and the public since 1987.  Her bestselling book, YUM: plant-based recipes for a gluten-free diet has won the 2015 GOURMAND WORLD COOKBOOK AWARD as the Best Diet Book in Canada for the public in English and now has the honour of representing Canada in the world competition with 209 countries in the same category. Promoting "inclusive cooking", YUM is filled with delicious recipes that are all free of gluten, sugar, dairy, eggs, potatoes, and all animal products. Theresa also contributes to public awareness through her blog www.yumfoodforliving.com, social media, magazine articles and other media outlets.
Presenting on the Celebrity Stage:
Dr. Nicassio will present 3 great demos that will knock your socks off. These are not only delicious treats, but are ones that most people can freely enjoy. All are easy enough for a 12-year-old to make and all recipes have been especially selected with allergy-friendly ingredients.
SPICY SZECHUAN EGGPLANT with RAW HOISIN SAUCE (gluten-free, dairy-free, egg-free, sugar-free, nut-free, seed-free, potato-free, citrus-free, nightshade-free, caffeine-free, bean & lentil-free)
MAC 'N' CHEESE  (gluten-free, dairy-free, egg-free, sugar-free, nut-free, seed-free, nightshade-free, caffeine-free) 
CUPCAKES with YUM's diabetic-friendly BUTTERCREAM FROSTING. This paradigm-shifting recipe that has no sugar, butter, margarine, shortening or lard is one that has the potential of changing the face of celebrations. It is Dr Nicassio's very special invention that is free of every common allergen!
List of Gluten-Free Exhibitors:
| | |
| --- | --- |
| ARBONNE | KIDD BROS HONEY/WESTERN SAGE HONEY |
| AWARE BEVERAGES INC (SOCIAL LITE VODKA) | L.B. EMPORIUM |
| AZUMA FOODS (CANADA) CO., LTD. | MANINI'S |
| BAKERY ON MAIN | MARIE'S GUILT FREE BAKERY |
| BC BUZZ HONEY | MCCLELLAND PREMIUM IMPORTS |
| BECKMAN'S FINE FOODS | OKANAGAN PINK SALT COMPANY |
| BEVERAGE CONCEPTS INTERNATIONAL | THE ORIGINAL CAKERIE |
| CABIN FEVER JUNCTION | PROSNACK NATURAL FOODS INC |
| CHECKERS PREMIUM FUDGE | Q-NATURE |
| THE CHEF NOSE SPICES LTD | RAPHAEL'S GOURMET FOODS |
| CHOCOLAT NATUREL | REPUBLICA COFFEE ROASTERS |
| CHOICES MARKET | RIDER CIDER |
| COCONAMA CHOCOLATE | RIVERFRESH WILD BC SEAFOOD |
| COSTCO WHOLESALE | S&B GLUTEN FREE INC |
| COUNTRY PRIME MEATS LTD | SHE DEVIL DELIGHTS |
| DELITROPICAL FOODS | SILVER HILLS BAKERY NATURAL FOODS OUTLET |
| DION HERBS AND SPICES | SIMPLY DELISH SOUP + SALAD CO |
| DISTILLERS PRIDE LTD | SIMPLY WEST COAST |
| DRAGON MIST DISTILLERY | SPOLUMBO'S GLUTEN-FREE SAUSAGES |
| EPICURE SELECTIONS | STAPLETON SAUSAGE CO. |
| FIRE BELLY SAUCE COMPANY INC | TOURISM ABBOTSFORD (CIRCLE FARM TOURS) |
| GOURMET GHETTO FOODS | WALTER CRAFT CAESAR MIX |
| GRAMMA DEE'S | WATKINS |
| HANES HUMMUS | WINELAND DRESSINGS |
| HONEYBEE CENTRE | WISEBITES |
| HOORAY - TRUFFLES BY ALANNA | THE WOODEN BOAT |
| HOUSE OF Q FOODS | YUM, PLANT BASED RECIPES |
| JD FARMS SPECIALTY TURKEY | YB GLUTEN-FREE |
| KEALY BEVERAGE COMPANY INC | YOUR INSPIRATION AT HOME |

If you are a producer, manufacturer or reseller of gluten-free food or beverage products or related services then you must join us at this year's Fraser Valley Food Show where as an exhibitor you will have an opportunity to meet face to face with visitors and demonstrate, sample, taste and sell your products direct to an anxious audience of gluten & allergen free consumers.  You will also reach large number of store buyers, retail decision makers and health care professionals.

In addition to the above Gluten Free Exhibitors, we had over 100 other exhibitors on the Fraser Valley Food Show and many of these vendors also have gluten free products in addition to their regular fare.  


CALL FOR EXHIBITORS!!!
Whether your company is interested in mainstream gluten & allergen-free consumers, healthy gluten-free athletes or the autism community, this is the event to attend to promote your company to thousands of visitors seeking solutions for their dietary needs.
Recent surveys report that consumers are increasingly switching to healthier food substitutes such as gluten-free products. The market for gluten-free products experienced a growth of about 44% in 2015 and is expected to grow at an even higher growth rate of 48% in 2016. According to a survey conducted consumers who purchase gluten-free products do so for varying reasons. The following pie chart shows the distribution of consumers who purchase gluten-free products and their reasons for doing so.

Click Here For our Exhibitor Information Page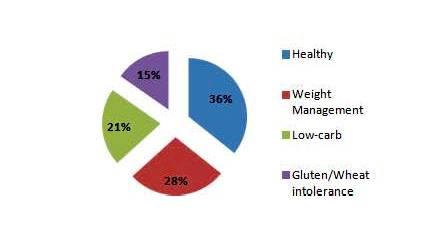 On Saturday, April 2nd, join us at the


Sausage & Mongozo Gluten-Free Beer Sampling
On Saturday April 2nd from 11:00 am to 1:00 pm join us at the Great Canadian Sausage Competition (taking place on the show floor of the Fraser Valley Food Show) where you will have the opportunity to sample the sausage creations of over a dozen sausage makers from across the province, and wash it down with a glass of Mongozo Gluten Free Beer (must be 19 or over to sample beer).  There is a nominal charge of $2 or 2 bite tickets for this special tasting. Some sausages may not be gluten-free, be sure to ask the sausage maker.
You may sample gluten-free beers in the Wine, Beer & Spirits Tasting Pavilion all weekend, without the sausage tasting component.
The Sausage Tasting is Sponsored By: